Register Now
MARA's 2023 Mn REACH Conference is scheduled to take place on September 26-28 at the Thon Hotel City Centre, Brussels.

Speakers from the Manganese Industry, other Metal Consortia, European Metal Associations and Regulatory Experts will enlighten you on the short-term risks/threats on your businesses as well as your responsibilities under the Evaluation aspect of EU REACH
Executive Committee
Every 2 - 3 years the General Assembly endorses new leadership. In accordance with MARA's by-laws, a new executive team was voted by the GA on November 4th, 2020. This appointment saw the 2nd Vice-Chairman become the Chairman and the Secretary General maintained to ensure continuity. Meanwhile the two new vice-chairs were endorsed to bring forth new ideas that could promote growth within the organisation. Welcome to the new team.
Chairman : Patrick Sacco
Email: PatrickSacco@assore.com
Biography
Patrick who has been the 2nd Vice -Chairman for MARA over the past 2 years is maintained within the executive team to ensure continuity.
Deputy CEO and Group Marketing Director of Assore
Patrick Sacco joined the Assore group in 2002 after his master's degree at the University of Colorado (USA). He was appointed a director of Ore & Metal, the selling and marketing agent for all Assmang's products, in 2007, and is currently its Chairman as well as the Group Marketing director for Assore Ltd. In addition, from 1st January 2019, Patrick was appointed as the Deputy Chief Executive Officer (CEO) for Assore limited. Patrick was appointed as a director of Assmang in 2008 and Assore in 2016,
1st Vice Chairman : Ken Bagady
Email: ken.bagady@eramet.com
Web: https://comilog.eramet.com/
Biography
Ken Bagady is the Vice President Manganese Alloys Sales at Eramet, the French multinational Mining and Metallurgy Company. Ken joined Eramet in June 2003, to work as Market Research Analyst for both Nickel and Manganese activities in North America. He moved to the headquarters in Paris in 2005 as Nickel Export Sales Manager, and then in 2010 took the head of the Group's subsidiary in Brazil. From the end of 2014 through the middle of 2019, Ken has been heading the subsidiary of Eramet's High Performance Alloys Division in the USA, having the responsibility over both a processing plant in NJ and a distribution center in IL.
Ken graduated from the MBA of Duquesne University in Pittsburgh, USA as well from ICN Business School in Nancy, France.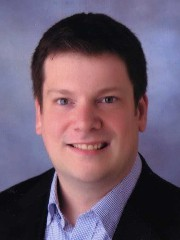 2nd Vice Chairman : Thibault Couturier
Email: tcouturier@princecorp.com
Web: www.princecorp.com
Biography
Thibault Couturier is the Europe Sales Director for Prince Minerals with responsibilities covering a wide range of Manganese applications from Battery to Electronics and Agriculture. Before joining the Prince group in 2017, Thibault worked for Erachem Comilog for over 5 years as the EMEA Manager.
With a double degree in Industrial International Business and Mechanical Engineering as well as over 15 years of industry experience, Thibault brings to the Executive committee aspects related to regulatory compliance vis-à-vis industry profitability.
He presently represents Prince at the European Manufacturers of Feed Minerals Association where he is the Vice-President.
Prince-Erachem is presently the Lead Registrant for over 10 substances, 6 of which are manganese-based.
Secretary General: Dr Doreen McGough
Email: reach@manganese.org
Web: http://consortium.manganese.org/
Biography
Dr McGough has been Secretary General of the Mn-Consortium since 1 July 2017.
Prior to this she was HSE Director for the International Manganese Institute (IMnI) for over 8 years. As the Institute's chief scientist Dr McGough has published over 10 peer-reviewed articles concerning manganese. Along with her work at the IMnI she has also been working for MARA on lease as its main technical advisor.
Before joining the IMnl Dr McGough worked as a regulatory affairs specialist at Safepharm Laboratories Ltd UK, a contracted research organization.
An Anglo-Cameroonian, Dr McGough holds a BSc in biology, an MSc in environmental pollution control, and a doctorate in environmental toxicology from the University of Nottingham (UK), where she began her career as a lecturer.
---